This is what I did with Wolfenstein just now: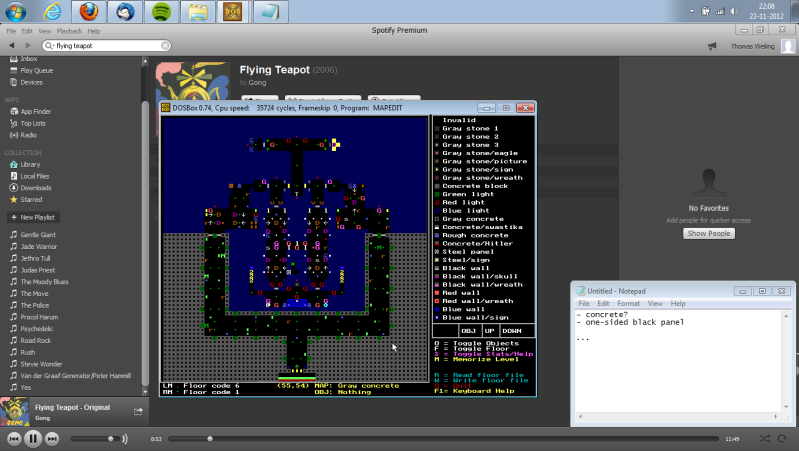 Lost Episodes! Man, there's a long way between good graphics in that one.

Funny - a C-shaped hallway is a large portion of my current WIP map (my umpteenth remake of E1L1). Chances are that your map will be more interesting than mine; your maps' structures aren't as logical as my maps, so they're far less predictable, and often more exciting as a result.